Therapist Roll Call: Join The Private Practice Facebook List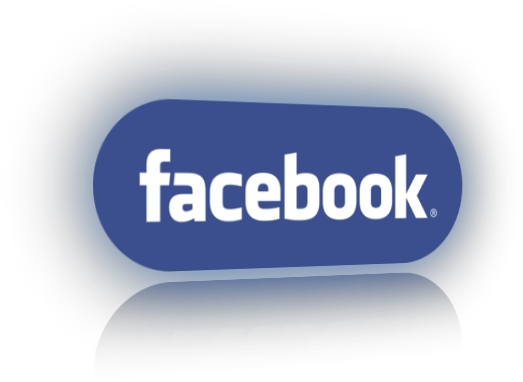 Thanks for your fantastic response to my roll call for private practice therapist using Twitter! Therapists from all around the globe have joined the list. I'll will continue to add therapists to the list so feel free to join anytime by commenting on that post.
I wanted to do the same thing for Facebook Business pages to help you connect to other like-mined therapists to share resources, ideas, practice building tools, and referrals. Only licensed mental health therapists will be listed.
Here's what you need to do to join the Facebook List…
Post a comment below and include the following information:
Facebook page name &Â  page link (Facebook business page, not personal profile)
your name & credential
your city & state
specialty areas
As the comments come in I'll post comments and paste your info in the body of this post below to make it easy to click through and "like" the Facebook pages listed.  I look forward to connecting with you. Feel free to forward to colleagues.
Therapist Facebook Page List
Wasatch Family Therapy & Julie Hanks LCSW, Julie Hanks, LCSW, Salt Lake City, UT, women's mental emotional health, emotionally focused couples therapy, family and parenting, private practice consulting, media contributor
Timeless Solutions Counseling Services ,Tiffany C. Huggins, MEd,NCC,LPC, Charlotte, NC, Specializing in loss and grief issues, Depression, Stress/Anxiety and Life Transitions for children, adults, and older adults.
Drops Of Change , Jo-Anne Mac Millan BA Hons., MA, Limerick City, Republic of Ireland, Humanistic & Integrative Psychotherapist
Maplewood Counseling New Jersey, Debra Feinberg, LCSW, Maplewood, NJ, Anxiety or Fears, Relationships, Parenting, Gay and Lesbian Issues, Multicultural Counseling
A Peaceful Balance, Jennifer Bois-Slattery, LCMHC, MLADC, ICAADC, Nashua, NH, trauma, gender identity counseling, substance abuse, adolescent issues, clinical supervision
Synchronicity Counseling & Wellness, Boise, ID, Kama Hiner, LPC, Nichole Jordan, LCPC, Denae Barowsky, LPC, Marci Danielson, LAMFT, Kristine Kirsch, LPC, Arlene Winkle, LMSW, We are a small group private practive with 6 counselors working with children through adults, anxiety, depression, trauma, custody, LGBT, parenting, EMDR, Sexual issues
Kim Wright LCSW, Kim Wright, LCSW LGBTQQI-friendly, eclectic approach, mostly works from a Cognitive Behavioral / Solution-Focused, aged 15+, who seek treatment to recover from Anxiety, Depression, Sexuality issues/disorders, Psychosis, and Relational/Couples therapy
Soul Tenders, Wendy Bencosme, PhD, Maureen Leigh, MFT, Carol Bennett, MFT, Brandon Guin, MFT, Jan Salvay, MFT, Arcadia, CA, Divorce & Support Group, Anxiety, Grief/Loss, Depression, EMDR, Somatic, Sexual Abuse, Trauma, Parenting, Domestic Violence, Anger Management, Dreams Group, Teens, Couples/Marital Therapy
Pam Dyson, MA, LPC, RPT, St. Louis, MO, Parent coaching, play therapy for children 3-12 years of age
Bruce Nystrom, PhD, Wichita Kansas, specializing in psychological assessment (clinical, forensic, employment, disability, medical) along with stress management, habit control (smoking, weight control, medication compliance), and sex offender treatment
Birmingham Counseling for Women and Girls, Sara Levitsky, LMSW, Birmingham, MI, women and girls of all ages, depression, anxiety, self esteem issues, relationship problems, school/peer issues, parenting support
Cathy Hanville, LCSW, Albany, CA, Trauma, PTSD, EMDR, anxiety, depression, and gender identity
Julie Fanning LCSW, West Dundee, IL, anxiety, mood disorder, early adults and midlife
Carrie Christiansen, LPC, Lenexa, KS, young adults and adolescents with concerns such as depression, anxiety, trauma, self-esteem, and relationship issues
Kelli Hyland, M.D., Salt Lake City, Utah, Whole-person, individualized, collaborative approach to medication management (& psychotherapy) for adults with depression, anxiety, bipolar disorder, schizophrenia, PTSD.
Segal Psychotherapy, LLC, MA, LAMFT, GLBTQ Friendly Therapist helping couples and individuals recover from infidelity, sex and porn addiction, and sexual abuse and sexual trauma.
Julie Jeske, MS, NCC – registered intern working toward my LPC,  Portland, OR, individual, couples and groups, sexuality, intimacy and relationships, women's Live Your Best Life Group
Jason A. Tompkins, LCSW, Tampa, Florida, survivors of suicide, couples, teenagers, Support Group for Adults with Asperger's Syndrome
Integrity Psych Heidi McKenzie, Psy.D, Monroeville, PA, clinical psychologist, anxiety disorders with adults
Miranda Palmer, LMFT, Modesto, CA,  Trauma Therapist doing specialty work with EMDR and other trauma treatment strategies
Lisa J. Johnson, LMFT, Albuquerque, NM, relationships, all forms of families; married, cohabitating, single parent, or blended families,  parents and friends of lesbians and gays and gay parents
Kelly Higdon, MFT, Laguna Hills, CA, women in divorce, anger issues, twenty and thirty something issues
Deborah Owens, Philadelphia, PA, adults and couples, specializing in marriage and couples counseling, anxiety, and recovery
AKCCOnline J. Kip Matthews, PhD, Athens, GA, Consulting, Mind-Body Health, Diversity Issues, Continuing Education Programming, Psycho-Educational Workshops, and College Student Mental Health
Joel D. Carnazzo, Psy.D., Chicago, IL, Substance Abuse, Depression, Anxiety, CBT, Motivational Interviewing
Good Medicine Healing Community, Kimberly O. Sieber, Ph.D., PLLC, Salt Lake City, UT, evidence-based psychological interventions and scientifically-validated spiritual practices aimed at facilitating mental, physical, and spiritual health, and treating chronic pain, medical and neurological conditions, anxiety, depression, bipolar, PTSD, and other stress-related illnesses
Terry Moore, LICSW Omaha, NE, hypnosis in psychotherapy, advanced training and experience in the behavior therapy to treat OCD
Seasons of Healing Counseling Services Cary Collins, MEd., LPC, Charlotte, NC, life transitions and those experiencing pain (physical/emotional/spiritual) find balance and well-being in mind/body/spirit.I also facilitate groups in SoulCollage(R)
Lucia Cassar Psychologist/Psychoanalist, teenagers, adults and elderly
A Peaceful Life Counseling Services Kat Mindenhall, LCSW, Lakewood, Colorado, cognitive Behavioral, solution focused, and mindfulness therapy for depression/anxiety, parenting, families and couples
Shari Cohn, LCSW, CSAT Madison, Wisconsin, Sex Therapy; Sexual Addiction & Compulsivity; Internet Porn & Cybersex Addiction; Partners, Spouses, Families of Sex Addicts; Survivors of Abuse, Assault, Trauma; PTSD; EMDR; Sexual Difficulties of Abuse, Trauma Survivors; Depression; Anxiety; Individual, Couples, Marriage Counseling
Jodie Gale MA Psychotherapy Northern Beaches, Sydney, Australia, eating disorders, addiction, infertility and alternative parenting paths, life crisis, relationships, anxiety and depression
Fran DiDomenicis, Ph.D. at East Bay Counseling Walnut Creek, CA, Mindfulness Based treatment for Depression, Anxiety, Addictions, and Chronic Pain; Marriage and Relationship Counseling
Jennifer Bois-Slattery, LCMHC,MLADC, ICAADC Nashua, NH, USA: Specialties, trauma, gender identity counseling, substance abuse, adolescent issues, clinical supervision
Dr. Ranjan Patel  brief-term counseling for rapid symptom reduction, and longer-term psychotherapy for deeper exploration, tailor-made treatment for your unique needs, specialties include: anxiety; depression; chronic pain/illness; mindfulness training, relationship issues–in individual and/or couples
Sharon Martin, LCSW San Jose, CA: specialize in mood disorders, anxiety, substance abuse, grief & loss, infertility & pregnancy loss, CBT
Tammy Fletcher, M.A., LMFT San Diego, CA: Medical issues: chronic pain/illness, new diagnosis, disability. Couples therapy, individual and family therapy, depression, anxiety, trauma. Fluent in American Sign Language – deaf and hard of hearing clients welcome
Melissa Wright, MA, LPC, RPT, Kansas City, MO Northland:Â  children ages 3 and up as well as adults and families who need services due to trauma, life transitions and mental health needs
Demyan Rossouw Cape Town, South Africa: Cognitive Behavioural Coaching & Facilitation, Gen-Y Coaching & Mentoring
HIV Coaching, Creativity Coaching
Tanya L. Hilber, PsyD San Diego, CA: middle-age transitions for women and children with trauma, individual issues with a practical, psychodynamic approach that includes finding balance in life
(your info will go here…this list is ongoing to add your comment any time)